Making good habits for life starts as soon as we are born. We absorb everything that is going on around us, taking in huge amounts of information and storing it in the subconscious mind, and we then copy what we have seen going on. These habits that we make before the age of 12 are very hard to change. That's why it isn't a good idea to smoke in front of the kids, or be scared of spiders or thunderstorms, and why it is a really good idea to start bringing them to the dentist as soon as you can.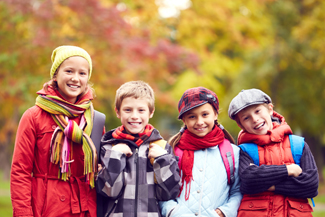 Children start to lose their baby teeth when they are about seven, and behind them are the adult teeth, which are meant to last for the rest of their lives. It's easy to think that baby teeth don't matter because they are going to fall out anyway, but in fact they are very important for 2 reasons.
Baby teeth are practice teeth
You can see the baby teeth as great teeth to practice oral hygiene on. If you bring your kids into the dentist from the time of the arrival of the first tooth, we can teach them how to brush, and get them to used to coming to the dentist. At Wimbledon Dental Care, we know how to make children's dentistry in Wimbledon fun, and your kids will enjoy learning how to take good care of their teeth.
Children's teeth are more susceptible to decay
Childhood is a time of mastering skills and it takes a while to get really good at brushing your teeth. Unfortunately, that learning period coincides with a time when people consume more sugary drinks and snacks. This means children are more susceptible to decay. If you skip bringing them in for check-ups, the danger is that the decay will not only go unnoticed, but that it will eat through their baby teeth and into the adult teeth that are waiting to come through behind them.
Treatments to prevent decay
We have 2 ways to help prevent decay. Fluoride treatments help harden tooth enamel against decay, and fissure sealants paint a barrier between the teeth and decay-causing bacteria.