Our teeth go through quite a lot from our daily diet and activities, and over time this continued abuse can start to manifest itself on your teeth in the form of cracks, damage and decay. Fillings tend to be the best way of countering this, but for many patients it can be hard to tell when you need them and if these kinds of problems are left unchecked, they can become much worse.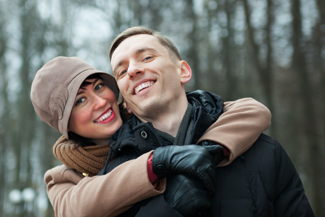 So with that in mind, here are a few signs that mean you may need to come in for white fillings in Wimbledon.
What are fillings?
Coming in for white fillings in Wimbledon is fairly common and a lot of our patients end up with one or more at some point in their lifetime. The fillings are basically a covering that we place on your teeth to fill in any cracks or holes and to prevent the further spread of any decay that might be eating away at the enamel of your tooth or the insides of it.
What causes tooth decay?
Tooth decay is fairly common amongst patients and the causes can surprisingly vary.
As an example, decay can start to appear if there are cracks in your teeth or if you have managed to damage them, either through a fall or while playing sports. Another common cause for decay being present in a patient's teeth is if they have a poor oral health routine. Not regularly cleaning your teeth can cause plaque to build up, which can cause degenerative diseases like gingivitis to occur.
Diet also plays a huge factor, as food and drinks that are high in acidity can speed up the rate at which your teeth wear down.
At Wimbledon Dental Care our talented team will help you diagnose the source of your problem quickly to get you on the way to a healthier smile in no time at all.
The signs of tooth decay
As we mentioned above there are a number of different causes of tooth decay, but there are signs to keep an eye out for.
For example, if you start to experience a constant throbbing or sharp pain in your teeth that doesn't go away, even after you use pain killers, then you should immediately contact the practice for an appointment. Or if there's a lot of sensitivity when you chew or touch one of your teeth.
Should you ignore it?
In any case of suspected tooth decay you should absolutely not ignore it. If you do, you will open yourself up to more decay, as well as infections that could spread into your jawbone and disintegrate the bone and cause more teeth to fall out, or become loose. You will also be susceptible to gum disease and potential tooth extraction, to contain and prevent any further infections or decay from occurring.
These are just a few interesting facts about fillings and what signs you should keep an eye out for. If you would like to know more or need to check if you require a filling then contact our practice and have a chat with our team.