There's nothing like a lovely white smile. Even if your teeth aren't perfect in every other way, a ding or misalignment for example, if your teeth are white, they somehow don't seem so obvious. So, if you want to do something about your teeth but don't know where to start, here at Wimbledon Dental Care in Wimbledon, we suggest you start with the colour of your teeth.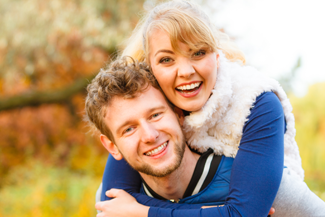 The way we live can have quite an impact on our tooth colour. If you like drinking coffee in the morning, tea in the afternoon and a glass or two of red wine with your dinner, then you can almost guarantee that your teeth will be stained. Of course, if you also smoke, your teeth will be stained. And if you have used the antibiotic Tetracycline, the colour of your teeth may also have been affected.
So, why not come into us at Wimbledon Dental Care and get all that horrible discolouration removed with our whitening system from Zoom?
Zoom will remove all your surface stains and it will also oxidise your teeth, making the colour of the enamel lighter. In our experience, Zoom is a great product. It is very safe to use and it won't cause you any pain either.
You can either have your whitening done in the clinic, or you can do it yourself at home. We can use a stronger solution of whitening gel in the clinic than we can give you to take home.
What we find works best for most of our patients is to start with a power whitening session at the clinic. It will take about an hour to get you most of the way to whiter teeth, and then you finish off the treatment at home over the next 3 days.
Your teeth will never be so dull again, but if you carry on living as normal, the whiteness will fade over the next couple of years. We recommend getting a top-up treatment done at home twice a year, or that you come into us for a top-up after about 18 months.
Want to know more? Why not give us a call?