When your teeth are starting to get weak or one or two have even fallen out, you have to start asking yourself about having restorations, either to extend their life or to replace them altogether. Here at Wimbledon Dental Care, we offer crowns and bridges in Wimbledon: two different restorations for different stages of reparation for your teeth.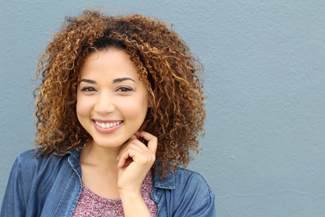 Crowns
Crowns are like bike helmets. They go on over your teeth to protect and strengthen them. We like to use them when we see that your teeth are getting weak maybe even in danger of splitting, but the root is strong and healthy. Often this is because there is now so much filling in the tooth that the sides of it will be too weak to cope with the forces created by chewing. With a good crown on your tooth, it can last for quite a while longer, at least 10 years and there are people out there who have had the same crowns in place for decades.
When you have a crown fitted, we make sure that it blends in with the rest of your teeth, in colour, shape and size. Once they are made, we grind your tooth down so that we can fit the crown over the top of it.
Bridges
Fixed bridgework also has crown, but they are designed to replace lost teeth rather than extend the life of weak teeth. If you have up to three teeth in a row that are missing, we can replace them with a bridge. How it works is that we attach the replacement teeth to the neighbouring healthy ones, which we reshape so that they can become buttresses to support the bridge and anchor the replacement teeth in the jawbone.
The replacement teeth are made of dental porcelain and made by skilled craftsmen-technicians. If you have a good photo of your smile, or a set of impressions, we can use them to make your replacement teeth from. Or our technicians can follow your current teeth to get an idea of how to make the new ones look. Bridges need to be replaced every 10 or so years.