Many individuals may believe their oral health is up to scratch by brushing and flossing twice daily, however a regular visit to our clinic in Wimbledon can help prevent the onset of oral diseases and infections, such as gum disease, to name just one common example. At our surgery in Wimbledon we are huge believers that preventive dentistry is better than needing a cure, which is why we always encourage our patients to stay on top of their dental hygiene in Wimbledon!
Did you know?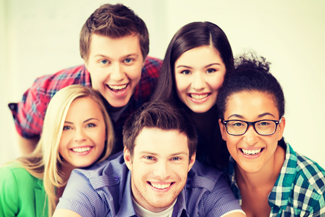 There has been a proven correlation between the health of your mouth and other health concerns of the body as a whole, such as associations between oral diseases and more severe health concerns such as heart disease, which is why it is so vital for teeth and gums to stay healthy. Tooth decay is in fact the most common disease within the developed world, however it is easily preventable! In addition to tooth decay, gingivitis is also common and when left untreated, due to a build-up of plaque, can develop into periodontal disease.
How to prevent the loss of teeth from within the mouth
Periodontal disease is unfortunately extremely common and causes the loss of teeth from within the mouth! Periodontal diseases can occur due to the accumulation of oral bacteria which can develop into plaque and can therefore be prevented by vigorous brushing, and frequent visits to our clinic.
How can we help?
Our dental team is fully equipped to offer sound hygiene advice to all of our patients, tailor making our dental hygiene plans for each individual dental case. As a general rule we suggest our patients visit our clinic every six months for a deep clean, however some of our patients may be told to visit more frequently).
What to expect
Many of our patients (especially those who experience anxiety within a dental environment) may feel more comfortable knowing what to expect from a dental hygiene appointment. After we have given your mouth an oral assessment and checked for any signs of dental decay we can start with your cleaning treatment! Many patients may not require a scale and polish however it is extremely common, and only takes a few minutes!
What is a scale and polish?
A scale and polish strives to remove the hard calculus on the surface of the teeth by using a combination of special dental brushes and pastes to clean the gum line, finishing off with a polish to result in a cleaner and healthier smile.
Helping you take care of your teeth
A dental hygiene appointment not only consists of an oral examination and a cleaning scale and polish, however it also consists of advice on how to take care of your smile in the comfort of your own home. Despite common misconception, talk on dental hygiene in Wimbledon is not just about brushing and flossing, but may also consist of special interdental brushes and fluoride toothpastes.
A tailor made dental plan
Our dental specialists will not only suggest the correct brushes and pastes to use and the most effective way to brush your teeth, but we will also tailor your hygiene plan to you, which will be dependent on your dental case, thinking about things such as implants, bridges, or dentures.