Thanks to ongoing improvements in the dental industry there are a number of methods at our proverbial fingertips to help you straighten up your smile. One particular treatment we offer that's popular with patients looking for that perfectly in-line smile is Invisalign. Here's a brief outline of how this treatment can help you get straighter teeth in Wimbledon.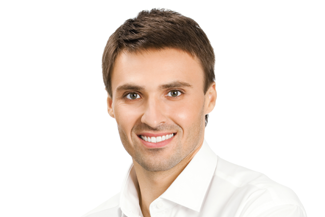 What is Invisalign?
If you're not familiar with this procedure, then here's a quick breakdown.
Invisalign involves the fitting of a temporary see-through brace over your teeth to correctly realign them using a small amount of gentle pressure. Throughout your treatment, we may also ask you to wear additional mouthguards as your teeth change position over time, to ensure the realignment goes off smoothly.
Brief summary of treatment
Having straighter teeth in Wimbledon couldn't be any simpler, as this treatment is relatively non-invasive and pretty quick to perform.
A brief outline of the process is as follows, first we get you in for a consultation visit, then from there we would use lasers or LEDs to perform a series of scans of your teeth. With this data we then construct a 3D representation of your mouth using sophisticated software and we can then manipulate this image to show you how we can give you that lovely straight smile.
After this stage the information we gather will be sent off to a lab that will produce your brace that we will then fit and advise you to continue wearing until your treatment is complete, which is usually around 12 months.
At Wimbledon Dental Care our team will take you through the fitting process in a calm and professional manner that will get you on the road to a realigned smile in no time at all.
How to care for your brace
Once the procedure is complete and you're sitting at home here's some advice we can provide to help you keep your mouthguard clean.
First, use a recommended brace cleaning solution, then lightly brush this solution across the guard before leaving it to dry in a hard-bodied container to keep it sterile and safe. Generally, we recommend that you do this at least once every other day to help clear out any built-up bacteria and reduce any staining that might start to occur.
Last of all, you can remove your brace to clean your teeth or eat meals, but outside of that you should have it in place at least 22 hours a day to make sure you don't interrupt the realignment process.
 Further reading
Worth noting is that you may start to feel some discomfort after the treatment, our patients describe 'pressure' on their teeth. To counter this just use general painkillers whenever it starts to get a little too much.
These are just a couple of interesting facts about how our Invisalign braces can help you straighten out your teeth. If you're interested in learning more or want to see how we can shape your smile, then have a chat with your dentist the next time you're in our practice.