At Wimbledon Dental Care, we specialise in the art of smile design, helping our patients to achieve a brighter, more confident smile. Teeth whitening in Wimbledon has become increasingly popular, thanks to advancements in dental technology and a growing awareness of the importance of oral aesthetics. Our approach is tailored to each individual, taking into account your unique teeth shape, colour, and alignment to achieve the optimal result. We're proud to be at the forefront of this trend, providing the highest quality teeth whitening services in Wimbledon. We believe that a beautiful smile is a powerful tool, capable of transforming your appearance and boosting your self-esteem.
Introducing Wimbledon Dental Care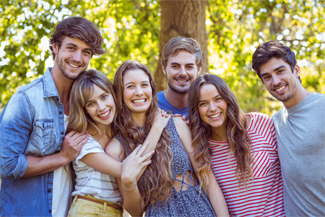 Here at Wimbledon Dental Care, we believe in the power of a radiant smile. Situated in the heart of Wimbledon, our practice offers a welcoming environment where patients can feel relaxed and confident in the knowledge that they are in expert hands. Our team of highly-skilled dentists and hygienists utilise the latest techniques and state-of-the-art equipment to deliver exceptional dental care. We are dedicated to providing bespoke treatments to meet the individual needs of each patient. Whether you are seeking a routine check-up or a transformative teeth whitening procedure, you can trust Wimbledon Dental Care to provide a professional and attentive service.
The Impact of a Bright Smile
A dazzling smile can significantly enhance your facial aesthetics, uplifting your overall appearance. It's not just about looking good but feeling good too. A white, bright smile often equates to confidence, and at Wimbledon Dental Care, we strive to give that to each of our patients. Our teeth whitening services in Wimbledon have been designed to address discolouration, staining, or dullness, effectively revitalising your smile. Our dedicated dental practitioners work meticulously to ensure that every patient leaves our clinic feeling confident and satisfied with their results. Remember, a bright smile isn't just a trend, it's about making a long-lasting impression.
Unravelling the Teeth Whitening Process at Wimbledon Dental Care
We understand that teeth whitening can seem daunting. At Wimbledon Dental Care, our priority is to demystify this process, ensuring our patients are fully informed and comfortable. Our teeth whitening process begins with a comprehensive consultation to assess your dental health and discuss your expectations. Using a gentle, yet powerful whitening solution, we attentively brighten your teeth while ensuring their integrity. Post-treatment, we provide essential advice on maintaining your new, radiant smile. Our commitment to efficient and personalised teeth whitening in Wimbledon sets us apart in this thriving trend, providing an experience as enjoyable as the results.
Stay Ahead of Trends with Teeth Whitening in Wimbledon
Staying ahead of dental trends is what we do at Wimbledon Dental Care. As one of the leading dental practices offering teeth whitening in Wimbledon, we stay informed of the latest advancements in dental aesthetics. With our bespoke and modern approach, we ensure our patients can confidently showcase the brightest and most radiant smiles. By choosing Wimbledon Dental Care for your teeth whitening needs, you are not just investing in a one-off treatment but a long-term journey towards oral health and a stunning, white smile.