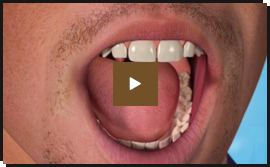 When our teeth are white, why would we want a filling that is in shades of grey? Thankfully, these days we have a great alternative: white filling materials that are very long lasting and highly aesthetic.
White composite resin is a little more expensive than silver amalgam but the benefit – retaining the appearance of your natural teeth – is priceless. At Wimbledon Dental Care we use only high-quality composites like Heraeus Venus and TPH Spectra, which are known for their exceptional performance qualities and durability and produce restorations that look exactly like your natural teeth.
Amalgam has been an important and effective material in dental care for hundreds of years but the technique for its use means healthy tooth tissue often has to be removed along with the decay. The technique with white filling material is quite different, so we remove only decaying tissue. At Wimbledon Dental Care we prefer this minimally invasive technique because to us, healthy dental enamel and the dentine layer underneath is more precious than gold. We spend a lot of time protecting and preserving it because when it's gone, you cannot get it back.
Silver filling replacement
Many of our patients with old silver fillings are coming in to have them replaced with white composite, for cosmetic reasons or because they are concerned about the mercury content in amalgam. This is a step that must be approached with caution and we will discuss it fully with you, but if you want to have your silver fillings replaced, for whatever reason, we can bring back that natural look. Ultimately we are guided by the British Dental Association, which states that dental amalgam is a safe filling material.
Inlays and onlays
White fillings are best for small to medium sized cavities. For large cavities you may consider inlays or onlays. These are hardwearing and long-lasting pieces of tooth-coloured porcelain material that are designed to exactly fit your tooth, much like a crown but smaller.
There are two types: onlays, which are quite extensive restorations involving one or more cusps (the pointy part on the biting surface of your teeth); and inlays, which are smaller and do not involve the cusps. Inlays and onlays are very durable, even under high levels of stress, and they have outstanding aesthetic qualities.
Contact us
White is right, so consider using your option to have white fillings at your next appointment. Call us on 020 8946 6546 to make an appointment, or send an email via this website and we will reply quickly.
Wimbledon Dental Care is above Caffé Nero on The Broadway, in the heart of Wimbledon town centre. We're just metres from Centre Court and Wimbledon station and there are numerous public car parks nearby.